CW Ford Fiesta Missions
Sponsored Page
To celebrate the launch of the 2012 Focus, The CW created a week long customized marketing partnership that gives fans the chance to see their favorite characters in an unprecedented way.
During the week of April 4th, The CW broadcasted (in the form of :30 spots in almost every show, except for Hellcats and Nikita) from The CW Ford Focus Show Room where CW talent mingled with a Ford Sales Rep while checking out the new Ford Focus and showed sneak peaks of their favorite shows.
Each night for five nights, one Ford Focus (5 cars total) was given away and directed fans online to enter the sweepstakes and watch additional content from the night.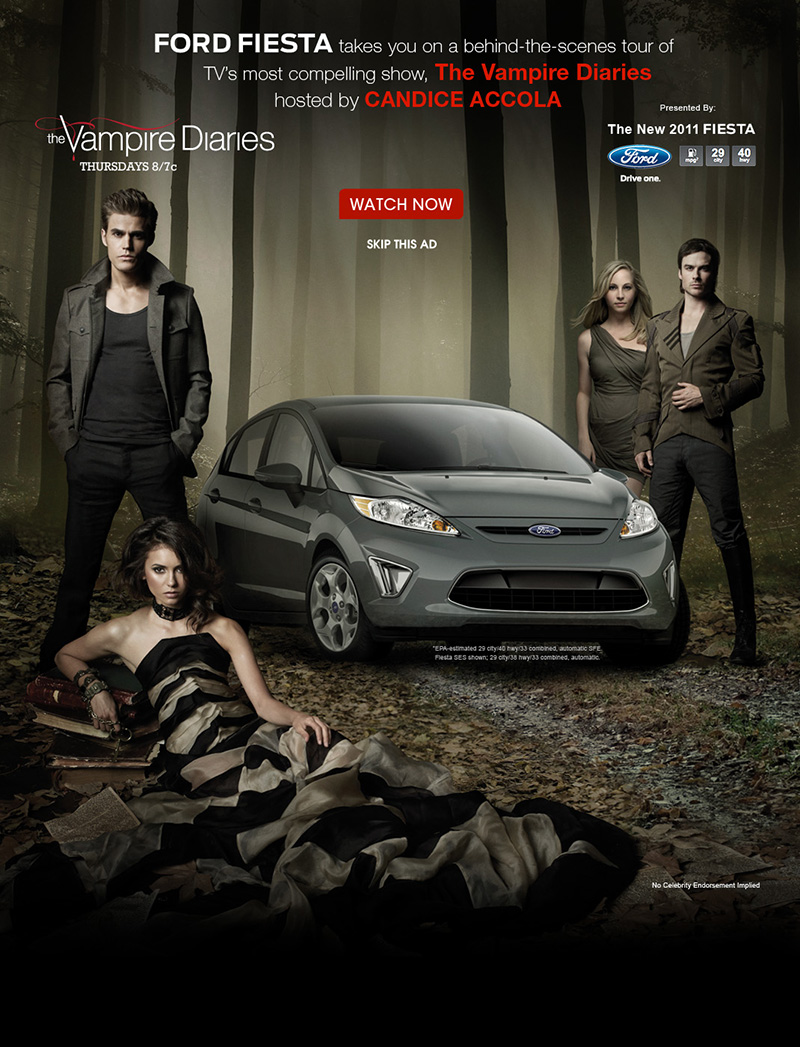 Homepage Takeover